ABOUT CARIBBEAN BLUE BOAT CHARTERS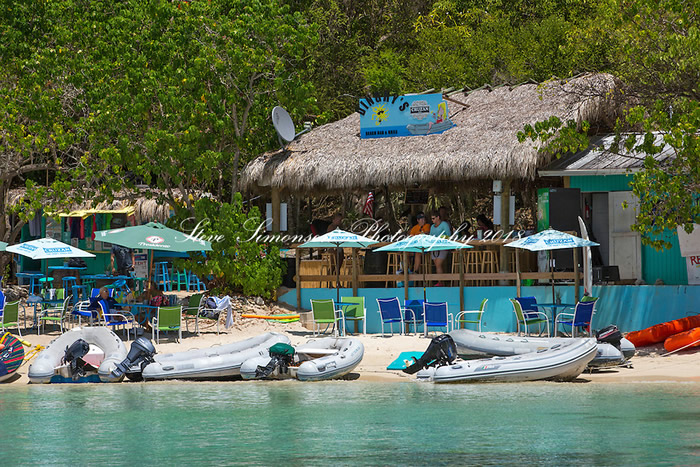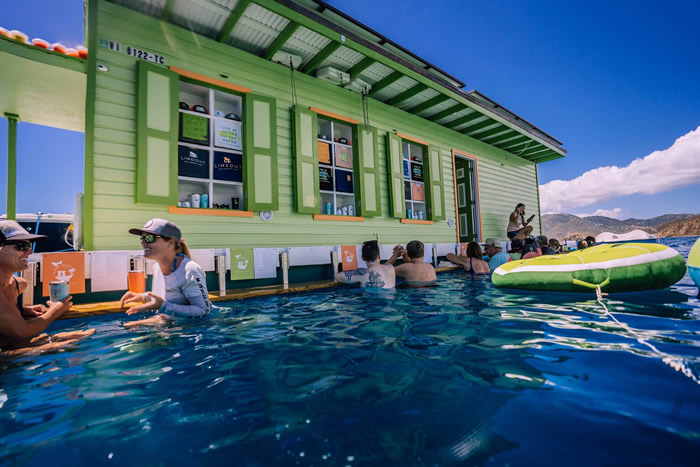 Enter a world of unsurpassed pristine beauty!
Onboard one of our vessels, you will enjoy your day of wonder in supreme comfort. Caribbean Blue Boat Charters offers you 35 ft Marlins with the latest equipment and safety features technology has to offer. They run a pair of 300HP 4-stroke Yamahas regularly and professionally serviced at the Yamaha dealership. Specifically chosen for their smooth and dry ride make for a very pleasurable day on the Caribbean Sea.
Marlins have been quoted to ride like "Cadillacs" on the water. Comfort not only comes with how our vessels handle our seas but also offer ample seating both in the bow and aft of the boat.
In addition to Caribbean Blue Boat Charters having the best boats the Virgin Islands have to offer, we also go to great lengths to make sure that the captains are extremely knowledgeable of all the wonders of the islands, fully licensed 200 ton capacity as well as many safety certifications, and that they are always FUN and Entertaining! Don't be surprised if you run into your captains in the evening playing in a band.
Below please see the optional list of captains you can choose from...
Do You Want to Go? Email us!
ABOUT CARIBBEAN BLUE BOAT CAPTAINS
Captain Owen Aschoff
Growing up in Florida, the ocean has always been a huge part of my life. As a kid, my parents were the Florida B.A.S.S. Federation tournament directors. I spent most of my weekends on the road filling in, if there was an odd number of fisherman. This was when I knew, being a Captain, was for me. Working as a mate for offshore fishing companies, and getting into sailboat racing, I acquired the skills and confidence to start Captain school. After completing my Master Captains course, I knew that driving fishing charters was just the beginning. My life, here in St. Thomas, is far from boring, I am also a touring musician on the side, which is what brought me here. It didn't take long to know for certain this is where I would take my career to the next level. Being such a people person, I quickly figured out that taking people around the beautiful Virgin Islands and teaching them the history of this amazing place, was much more fulfilling than fishing the deep blue sea. It is my goal to give my guest the best day of their vacation and memories that will last a lifetime. I hold safety and responsibility at the top of my priorities, at the same time fun, laughter, and great music as icing on the cake. Come join me and Caribbean Blue with our superior boats for one of the best days of your life!
Captain Alex Cullinan
Born and raised in Virginia, I had my first taste of tropical paradise when I visited Hawaii at age 12. Already enamored with the beaches in North Carolina I was blown away by the "eternal summer" of the Hawaiian Islands. I told my parents right then and there that I would live somewhere like that for the rest of my life! After graduating college with a degree in Hospitality Management I moved down to the Virgin Islands and haven't looked back since. When I'm not driving boats you can find me surfing, free-diving, spear fishing, and pretty much anything else that involves the ocean. I truly believe I have the best job in the world, and I can't wait to share these beautiful and unique islands with you!
Captain Don Yesh
"Work like a Captain, Play like a Pirate!!" I relocated to the U.S. Virgin Islands in 1998 and have been on the water in one form or another ever since. Dive boat Captain, Sailing day trips and Powerboat excursions thru-out the U.S. and British Virgin Islands. Showing people the beauty of the various surrounding islands, above and below the water is definatetly what Floats my Boat now a days. Raised on the beaches of Florida, I took up sailing at 11 years of age. Power boating by 18, US Coast Guard licensed Captain by 21. My goal is for you to fall in love with the islands as much as I have and never want to leave. "Welcome to Gilligans Island!" 
Captain David Gillaspie
Boat captain by day, musician by night! Living in the Caribbean for me has been a dream come true… I get to take people boating all day, and get to perform in an acoustic duo in the evenings. My band is called 3rd String Allstars. We play a variety of bars around St. Thomas… So after we go boating, make sure to ask where I'll be performing that night. One of my favorite quotes is, "You'll never work a day in your life if you enjoy what you do..." I believe I'm living my life very close to that motto. I'd love to give you the best day of your vacation!
Captain Paul Stoeken
A veteran of the charter boat business in the Virgin Islands crewing on boats for 30 years and captaining for the past 20. When I am not driving boats you'll find me competing in various water sports competitions, most notably at the 1996 and 2000 Olympic Games where I represented the U.S. Virgin Islands in the sport of windsurfing. Having grown up in the islands in and around the water, my local knowledge and love for the area will make your adventure exploring paradise an unforgettable experience!